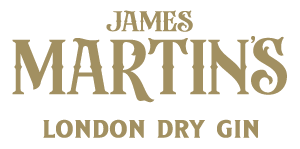 "It's all about flavour – James Martin"
It was a long-cherished dream to develop a special Gin. Rich in flavour and combining traditional and bold organic botanicals. A real taste experience that every Gin lover would appreciate.
After a year of development, testing, tasting and starting over, we have finally succeeded in reaching our goal. We are therefore very proud to present our first Signature James Martin's Gin.
We hope you like it as much as we do, it is handmade with the finest botanicals and slow distilled in small batches. Cheers…
""definitely one to treasure! Too precious to share ?
"it really is! Very very nice"
"It is a very smooth and tasty gin, one of my top tastes"